CELEBRATING DEDICATED SERVICES TO THE NATION
CIPET -- under the Department of Chemicals and Petrochemicals, Ministry of Chemicals and Fertilizers, Govt. of India, -- was established in the year 1968 at Chennai with the prime objective of imparting education in the field of Plastics Engineering & Technology. Over the years, in-line with the mandate and industry needs, CIPET also started focusing Skill Training and Technology support in addition to Academic and Research in all the frontiers of Plastic Engineering & Technology and contributes significantly towards in the growth of Plastics and allied industries. In order to cater the needs of plastics industries in effective manner CIPET has expanded its wings and today operates from 39 locations in 22 States and few more are in the process of establishment.
It is the pride and proud moment of CIPET to celebrate its golden anniversary of sustaining excellence in the field of Plastics Engineering and Technology. 50th anniversary is an occasion for CIPET to reflect on past successes and envision new goals for future.
- TEAM CIPET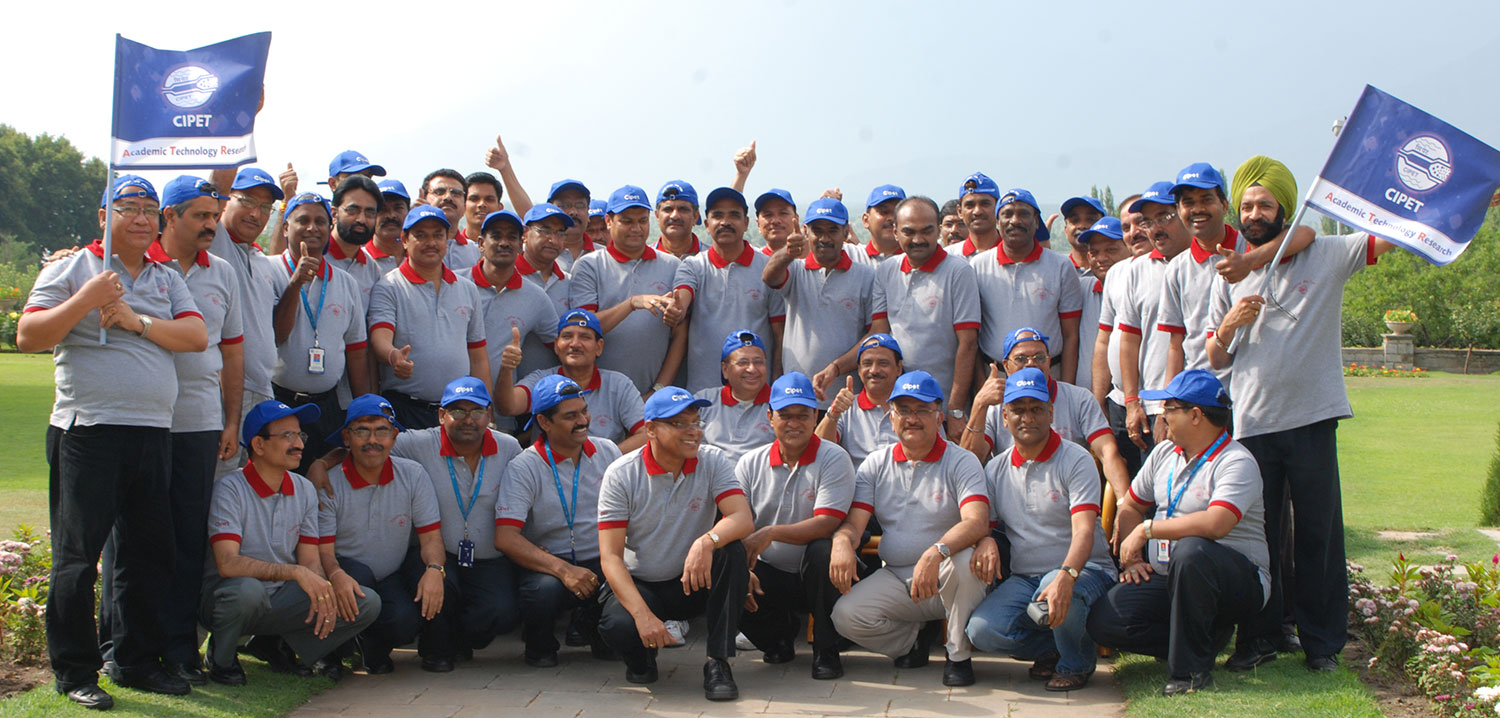 MARCHING TOWARDS EXCELLENCE - MAJOR HIGHLIGHTS
Unique Institute of its kind in the whole of South East Asia where the entire gamut of Skill Development Programs, Academic Programs and R & D activities in the field of Polymer Science & Technology are carried out under one roof.
PAN India presence with 39 locations in 22 States and few more are in the process of Establishment.
During the period 2017-22 CIPET centres have trained 2,94,516 students though Academic programs (both Long-Term and Short-Term Skill development training programs) and proposed to train 5,00,000 students in the next five years across the country.
CIPET offers its Technology Support services in all the key sectors of Indian Economy which includes Automobiles, Aerospace, Agriculture, Building & Construction, Defence, Fast Moving Consumer Goods (FMCG), Information Technology, Medical, Packaging and Teletronics, etc.
During the period 2014-19, 3,26,378 number of Technology Support assignments had been undertaken for the plastic industries and immensely benefited them.
CIPET also undertakes Research & Development activities in the niche areas of Polymer Science & Technology through its exclusive 3 R & D Centres located at Bhubaneswar, Chennai and Bengaluru.
Morethan 70 major Funded Research Projects were completed, 400 Research Papers were published in high impact International Journals and many Patents were filed.
With strong Alumni base of above one lakh Professionals, CIPET has emerged as an Apex plastics technology institution, not only in India but also as a unique institution of its kind in Asia. CIPET's Alumni network spreads across the globe. "CIPET" brand itself is recognised as major qualification criteria for supervisory and managerial manpower for the plastics industries.
CIPET signed MoUs with World renowned Institutions in order to facilitate faculty exchange, students exchange programs and joint collaborative R & D initiatives in the field of Polymer Science & Technology.
During Golden Jubilee year 2018-19, we honoured the predecessors who have contributed significantly towards the growth of the Institution since inception that has made us who we are today. We pay rich tributes to all the visionaries, benefactors, faculty, staff and alumni who have played vital role in transforming the image of CIPET from a meare training in to an Institute of global eminence in Plastics Engineering & Technology.
...... Journey Continues ...........