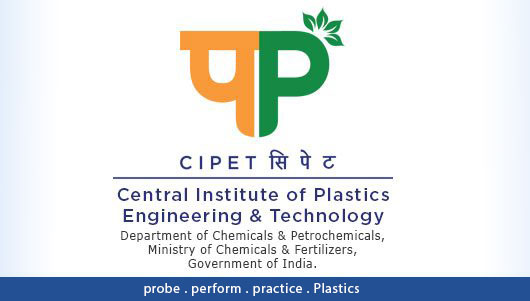 ALL INDIA CIPET JEE 2019
LIST OF CIPET CBT JEE 2019 CENTRES WITH CONTACT DETAILS (File Size: 52 KB)
For any query related to CBT JEE 2019, Contact Helpline No. 18004251455, Landline No. +91-44-22254514, Mobile No. +91-7869955245, +91-9600100632, +91-9677123883 or write to email id : cipet-support[at]cdac[dot]in & hocipet2018[at]gmail[dot]com
Last date for submission of online application for CBT-JEE 2019 is extended upto 04-07-2019, 23:59 Hours
Date of CBT-JEE is remain same i.e. 07-07-2019
Submission of online application through the Link https://eadmission.cipet.gov.in
Advertisement - English (File Size: 946 KB)
Advertisement - Hindi (File Size: 1.16 MB)
Candidates are strictly advised to read the information brochure carefully available in the Web Portal before filling the online application form.
The official web portal for CIPET JEE 2019 is https://eadmission.cipet.gov.in only for applying. No any other web portal is provided for submission of application into CIPET JEE 2019.
CIPET will not be responsible for the candidate applied through any other web portal.